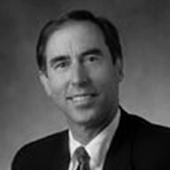 Timothy Wood – Senior Executive Advisor
Tim holds a PhD in the biological sciences from Yale University and a master's degree in business administration from Westminster College. In all, he has managed research and development programs in biotechnology and human nutrition for more than 30 years. At USANA, Tim served as Executive Vice President of Research and Development. In this position, he coordinated a team of 50 scientists and technical professionals in the development, testing, and quality management of USANA's nutritional supplements, functional foods, and skin care products. In 2011, Tim retired from full-time employment with USANA, but he remains actively involved with USANA as a member of its Scientific Advisory Council.
In this capacity, he continues to contribute to USANA's research and development efforts and to speak to USANA audiences around the world. Tim and his wife Starleen Wood (who is Coral Tree Education's CFO and a member of the Board of Directors) have been long time supporters of numerous NGOs in Cambodia. Tim is passionate about educating women in the developing countries and in reproductive health education for women. For this reason, Tim wishes to support Coral Tree Education Foundation to the best of his abilities and hopes to do more as we grow together in this new endeavor.