The school was originally built in the 80's with very poor construction. Foundation cracked and walls and roof were falling apart. Coral Tree Education Foundation built a new building of five classrooms with 8 stall bathroom. The new buildings are built with quality constructions. The construction was completed in November 2017. Please go to New & Events to see more photos of the school.
We are currently seeking donations to provide ongoing administrative costs, supplemental educational programs in Computer, Math and English classes to all students and teachers. We also provide teacher trainings. Our students are taught to be socially and environmentally aware and to give back to their community and their country and help their people. All 100% of your donation will go to the school. There are 300 students attending this school, grade 1 to 6.Please visit our New & Events page for upcoming fundraising events and latest news for this project.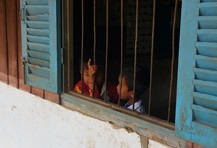 The foundation of the building is poorly constructed in the 1980's. It cannot be rebuilt.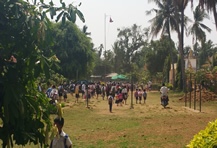 There are 280 students current attending this school.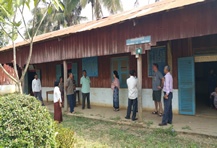 The walls are old woods, with holes and the roof is sheet metal with holes.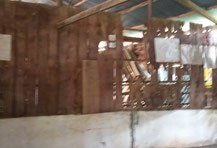 This is the interior of the buildings.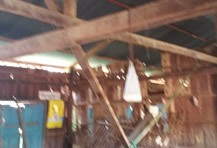 Falling debris, make it unsafe.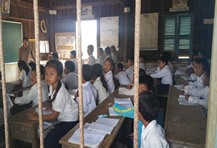 Children attends school only 4 hours each day.