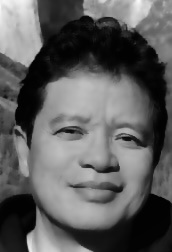 Ken Chhi – Member of board of Directors
Ken was born and raised in Battambang, Cambodia. He escaped the Khmer Rouge's Genocide that killed half of the Cambodian population in the 70's. One year after the Pol Pot regime came to power, Ken and his older brother Mark escaped and came to the United States as political refugees. He lost his father and youngest brother to the genocide. He was reunited with his mother Chheng, sisters, Chenda (Coral Tree's founder), and Channy, after three years of separation without any hope of surviving.
Ken graduated from University of Nebraska at Lincoln, with a BS in Electrical Engineering and later went on to receive his MS in that field.
Ken's career path has taken him across a multitude of industries in the energy/defense (Honeywell), aerospace (Rockwell Collins), semiconductors (Asyst Technologies), medical devices (Sunrise Tech, Fresenius), and biotech (Becton Dickinson, Molecular Devices, Bio-Rad). He is currently a principal engineer at Bio-Rad Laboratories.
Ken's heart has always been open to the needs of children who are less fortunate living in small, remote villages. Ken would like to spend more of his time, post his professional career, to help Coral Tree and hope to have direct hands on in the classrooms to inspire young children to want to become engineers and to give back to their families and community.