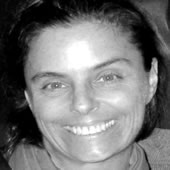 Julie Ellen Montgomery – Advisor
Julie earned a BA in Mathematics from Mount Holyoke College in South Hadley, Massachusetts; an MA in International Development Education from Stanford University, and her CLAD credential in mathematics at CSU Monterey Bay in California.
She is currently a mathematics teacher in the San Jose Unified School District; in the heart of the Silicon Valley of California. She has been a teacher at Drew College Prep, and Aim High in San Francisco; and at the Johns Hopkins University Center for Talented Youth and the K-8 Education Program for Gifted Youth at Stanford, California.
Julie has also taught French and was a Technology Resources Specialist at Sacred Heart Schools of Atherton, CA – the San Francisco Bay Area.
Aside from her professional career, Julie was an education volunteer leader and physics and chemistry teacher for the Peace Corps in the Republic of Benin, West Africa. She has also served as a research assistant on a National Science Foundation funded OECD high school chemistry case study project at the Stanford University Center for Educational Research, Bold Ventures; Case Studies of U.S. Innovations in Science Education.
Julie's many skills also include developing educational materials, evaluation tools and curricula; training students, teachers, and the public; interacting with parents; managing a large budget; contract negotiation; materials distribution; managing a computer network and computer based learning program.
She says, "As a teacher, I strive to empower my students so that when they leave my class, they are capable of handling any course. My goal is to give students the tools to confidently and willingly handle greater challenges in their future with qualities beyond knowledge such as integrity and grit. I am a Buddhist and I have traveled extensively in South East Asia, including Cambodia, Vietnam, Laos, Thailand, southern China, and Nepal. My Buddhist practice keeps me grounded in a focus on morality and increasing my ability to successfully serve others."