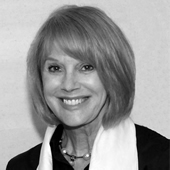 Joyce Clark – Senior Executive Advisor
Joyce has many years experience in helping Cambodia through various NGOs. She is currently on the board of Friends of Khmer Culture, Inc., Heritage Watch International, and YOSOTHOR – a Cambodian NGO dedicated to publishing, public lectures, and research. She was an editor of Bayon: New Perspectives, 2007 River Books, Bangkok. Her business background also includes being the Founder and CEO of Creative Marketing Incentives, Inc. Joyce divides her time between her two homes in San Francisco and Siem Reap.
Joyce's greatest joy is working with Cambodian researchers and young professionals in the fields of conservation, art, architecture, and archaeology. Her board work revolves around supporting them to get to the next level of excellence. It is Joyce's wish to promote and protect Cambodian cultural heritage and to support the creation of new knowledge about Cambodia's history.
The Ministry of Fine Arts and Culture awarded Joyce with a medal in 2014 for dedication and work in cultural heritage. Joyce works closely with Cambodian institutions including The Ministry of Fine Arts and Culture, The Apsara National Authority, and faculty and students of The Royal University of Fine Arts. (RUFA).