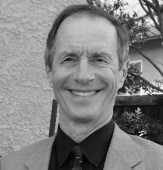 J. Jeffrey Mojcher – Senior Executive Advisor
Connecticut native Jeff Mojcher grew up in the Bridgeport area and is a graduate of Wesleyan University in Middletown (1971), where he majored in chemistry while pursuing a broad liberal arts course of study. Between junior and senior year he participated in a month-long Colorado Outward Bound adventure which confirmed his love of the outdoors and his determination to move west. He also conducted independent research as part of his chemistry major that summer. After graduation he attended law school at the University of Denver, College of Law, graduating and passing the bar in 1974.
After law school Jeff clerked for a Colorado district court judge, and subsequently entered general practice with an emphasis in civil litigation.
In 1977 Jeff joined Chevron Corporation. Early in his corporate career Jeff decided that his scientific and legal education left a knowledge gap for one doing corporate work, so he earned an MBA (Trinity University, 1981). He worked for various operating subsidiaries in legal (e.g., resource acquisition and development, natural gas sales and distribution) and business analytical positions before joining the legal department of Chevron U.S.A. Inc. in 1986. In that assignment Jeff's practice expanded to include environmental, health and safety law, where he applied his legal, scientific and business acumen to great advantage. Primary environmental law responsibilities at both federal and state levels included air quality, underground storage tank regulation, Resource Conservation and Recovery Act financial responsibility, and water quality regulation. Duties also included advising on commercial matters related to Chevron's refining, marketing and supply and distribution operations.
In 1993 Jeff transferred to the Chevron Corporation legal department's environmental law unit, where he continued to specialize in environmental health and safety law through 2005. Jeff's work covered many substantive areas, again at the federal and state level, with primary concentration in air quality, toxic substances, Superfund, oil pollution, oil spill and emergency response, water quality and occupational safety and health issues.
In January 2006 Jeff took the position of chief counsel at the California Occupational Safety and Health Appeals Board. Jeff's primary duties are to make recommendations to the Board regarding matters pending decision, draft decisions, and to defend the Board's decisions when dissatisfied parties seeks judicial review in trial and/or appellate courts. Jeff also manages staff attorneys and legal support staff, provides general legal advice to the Board, its trial level administrative law judges, and the administrative staff, consults with Board administrative law judges upon request, manages drafting of proposed regulations and prepares analyses of pending legislation.
Jeff is admitted to practice in California and Colorado (inactive).